Welcome to dyer tribe
The home of creative music conceptualising, composition, performance, and professional production.
Production
We have a long list of albums which we have produced/co-produced. We aim to get the best performances out of recording artists and session musicians.
Composition
We have a wealth of experience across many music applications, including sound-to-picture, soundtrack and songwriting.
Studio space
Our studio space is a world-class facility which perfectly balances analogue-digital recordings of the highest quality.
Our services
Sound-to-picture
Music Production
Music direction of live and video events
Music in multi-disciplinary projects
Creative consulting
Studio facility for hire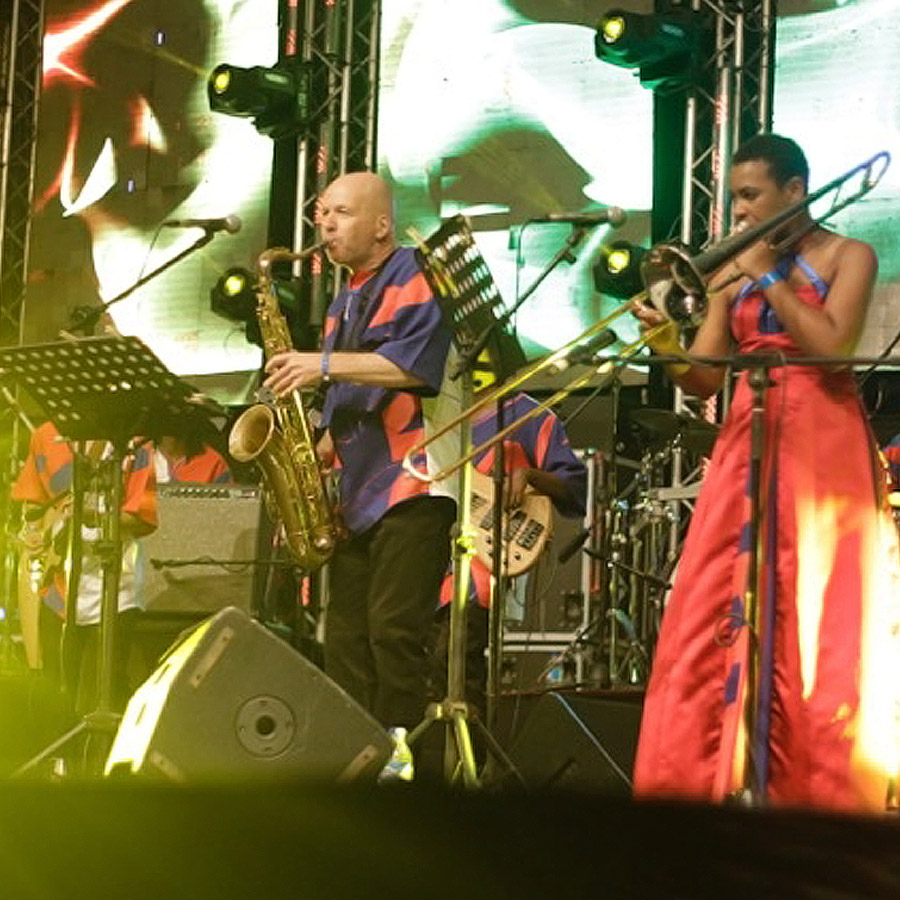 About Steve and Bokani Dyer
Dyertribe directors Steve and Bokani Dyer have a combined experience of over 40 years in the music industry. Our vision is to preserve and promote African perspectives in a global arena in fresh, dynamic and substantive new ways.
We have a far reaching worldwide creative network for unique collaborations and project briefs based on individual requirements.
Our experience
Film and tv projects – Takalani Sesame, Yellow Card, Catching Feelings(Netflix), Zulu Wedding, BBC Wildlife on One: Meerkats divided and more.
Music Production – Oliver Mtukudzi (Tuku Music, Paivepo, Bvuma, Vhunze Moto, Ndega Zvangu), Mahube, Vusi Mahlasela (Shebeen Queen), Soul Housing Project, iKati, Spha Mdlalose, Nomfusi, Melanie Scholtz (Our Time), Selmor Mtukudzi, Tariro.
Direction
We have directed shows and/or recorded projects that included artists such as Vusi Mahlasela, Oliver Mtukudzi, Ringo, Ammara Brown, Selmor Mtukudzi, Msaki, Sjava, Bucci, Thandi Ntuli, Ami Faku, Tamy Moyo, Hope Masike, Siya Makuzeni, Mbuso Khoza, Xixel Langa, Sisonke Xonti, Nomfi… and more.
Studio space
Dyertribe studio space functions in the best of both worlds: an ideal balance between analogue and digital to ensure warm-bodied recordings and high-performance digital capability.
The large live recording room ensures a solid and transparent body of sound without necessity for excessive digital tweaking. It houses a pristine Kawai RX3 baby grand piano and custom DW drum kit.
The centrepiece of the control room space is the classic Trident Series 80 console known for countless classic recordings from the 1960's to current day.
Our digital conversion is handled by the revered Apogee Symphony system, known by industry professionals for high-quality analogue to digital conversion. From smaller projects to large ensembles, we are able to cater for a variety of recording projects.
We have the infrastructure to ensure that Dyertribe art:music projects are produced to the highest technical standards.
Oliver Mtukudzi After inviting Oliver Mtukudzi to join the original Mahube in 1997, Steve (Dyertribe) went on to produce 6 albums for him from 1998 to 2002. These were: Paivepo, Ndega Zvangu, Bvuma, Vhunze moto, the Neria soundtack, and the seminal Tuku music that...
read more